Indonesian tech blog DailySocial just reported that Rakuten Belanja, Rakuten's online mall in Indonesia is now live (as a beta version). Rakuten Belanja is a joint venture with PT Global Mediacom Tbk, the biggest media company in Indonesia.
The partnership was announced in December 2010.
My Bahasa knowledge is limited, but DailySocial says the mall "already has plenty to offer", including products from major local publisher Erlangga.
Looking at the Indonesian site, it's obvious that Rakuten made significant changes when compared to the Japanese version of the online mall:
Design-wise, the homepage as well as the individual product and store pages look cleaner and more sober. As far as the splash page is concerned, Rakuten Belanja looks much more like a conventional shopping site, whereas Rakuten Ichiba in Japan looks more like a shopping directory (see below).
Regarding products, Rakuten Belanja looks like a heavily trimmed down version of Rakuten Japan, which is not too surprising at this stage: the number of product categories, for example, is considerably lower.
Here's a snapshot of the Indonesian starting page: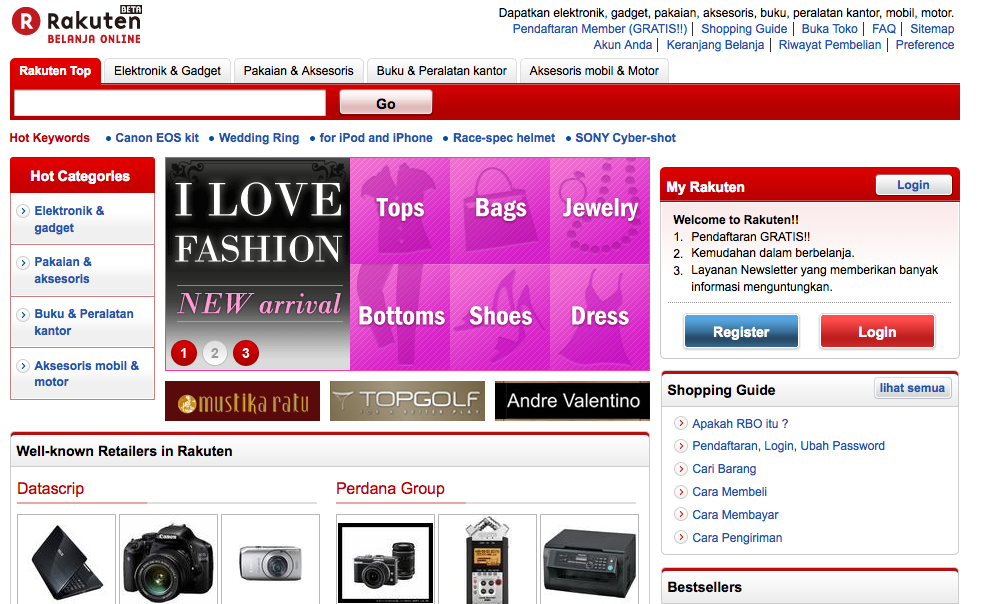 Splash page of Rakuten Ichiba: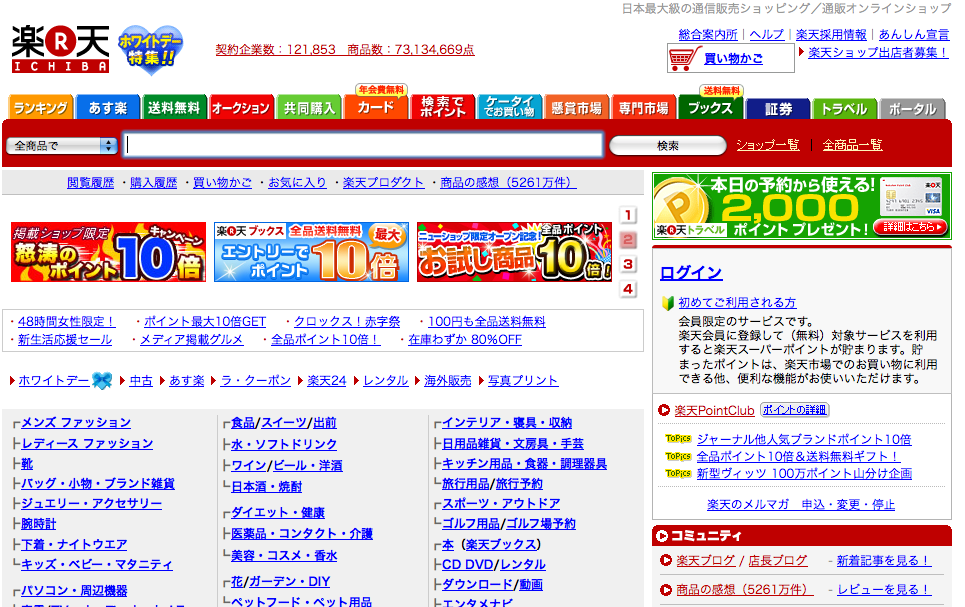 More info in Daily Social's article (in English):
Rakuten Belanja Online Officially Launched Their Beta Version
----------------------
By Serkan Toto. Connect with me ->
Profile & Services
I
Email
I
Twitter
I
LinkedIn
I
Google+
I
RSS
I
Email Subscription
----------------------