GREE is apparently killing it on smartphones, specifically on the iPhone. According to a recent statement by GREE CEO Yoshikazu Tanaka, his company's sales coming from smartphones grew by 655% from June to October.
Tanaka also mentioned one specific, very interesting data point that made heads turn even in Japan's social gaming industry (which is used to hearing big numbers from the platform providers).
According to GREE, doliland (a first party RPG) is generating 2 billion yen per month in virtual items sales: that is US$26 million.
doliland is currently on the top position in Japan's iTunes store for the highest-grossing apps, which is not really a surprise: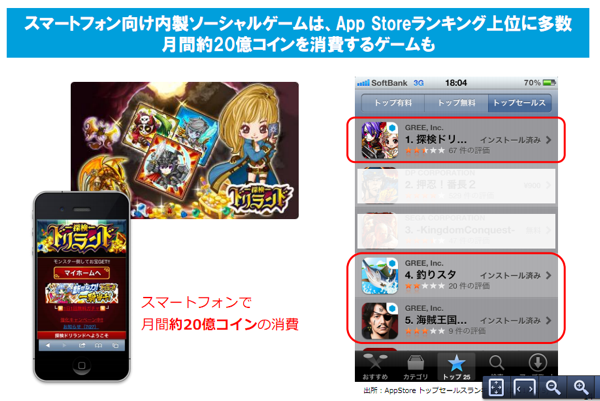 Via TechCrunch Japan
----------------------
By Serkan Toto. Connect with me ->
Profile & Services
I
Email
I
Twitter
I
LinkedIn
I
Google+
I
RSS
I
Email Subscription
----------------------