GREE released its financial report for the second quarter of fiscal 2013, and in a nutshell, things aren't looking too well.
Year-on-year, the company saw sales dropping 5% to 39.407 billion yen (US$422 million) while operating profit plunged a brutal 37% to 14.285 billion yen (US$153 million):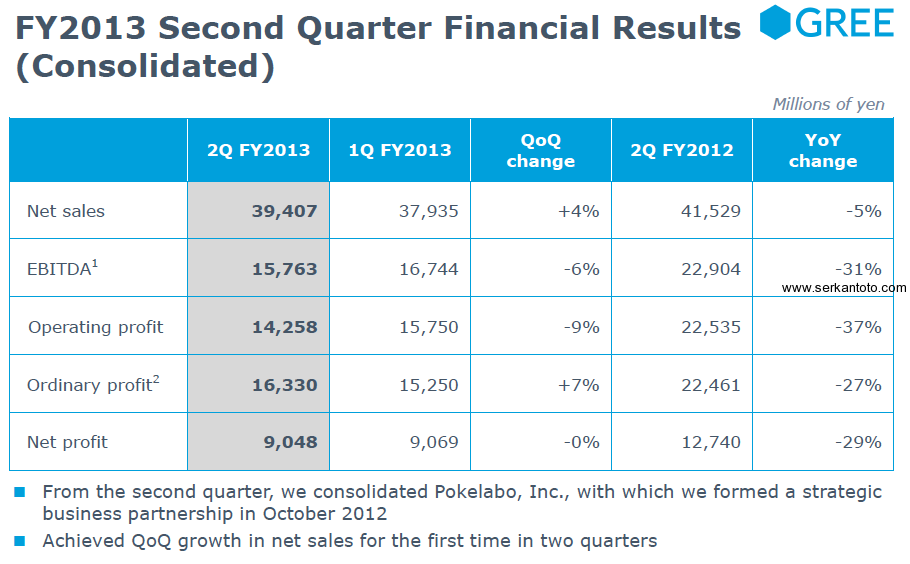 So GREE is still very profitable, but the numbers are shrinking, even quarter-on-quarter.
Looking at the last quarter of big rival DeNA, the Mobage operator's revenue grew 52% to 52.3 billion yen (US$567 million) year-on-year, while operating profit increased by 54% to 19.9 billion yen (US$216 million).
GREE says that rising overall costs (a whopping 32% plus year-on-year) contributed to these new numbers.
The company also revised its forecast for fiscal 2013, downward: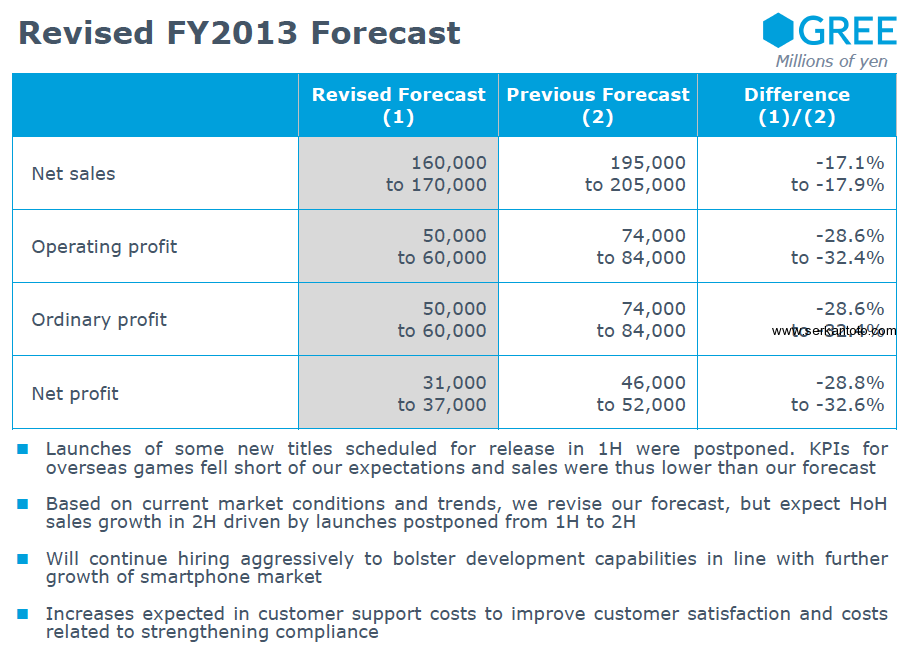 The report in full can be downloaded here.
----------------------
By Serkan Toto. Connect with me ->
Profile & Services
I
Email
I
Twitter
I
LinkedIn
I
Google+
I
RSS
I
Email Subscription
----------------------