The Nikkei Business Daily, Japan's most famous business paper, reported in a recent issue that Kenko-plus Inc. (Japanese only) plans to set up a new kind of restaurant research site later this year.
Kenko-plus is a relatively small entity based in Osaka and calls itself a "IT & Bio-Informatics Total Solution Company". Hmmm, okay.
As of now, the website (www.kenko-station.com) only displays a logo but soon restaurants, confectioneries etc. should be able to submit various information about their menus online. This includes ingredients, size of the portions served, cooking style and so on.
Based on the data received from participating restaurants, the site calculates calories and presents additional nutritional information for each menu chosen by the user.
Kenko-plus is trying to benefit from three factors:
1)
Japanese people are obsessed with food and especially eating out.
2)
Recently, the trend to keeping a health-conscious lifestyle and diet is rising in the country.

3)
Japanese people love the concept of "anshin" (安心) which can rougly be translated as "safety" or "security". The web site provides (hopefully) exact information about what you will eat when you order a specific menu at a specific place. There have been a number of scandals in the Japanese food industry in the last 2-3 years so consumer awareness is growing.

In that light, this might work concept-wise.
IMHO the participation fees ranging from 2,000 to 5,000 Yen per month (17.60 USD-44 USD!) are quite high though. Nevertheless, Kenko-plus is hoping 2,000 restaurants will join their project in the first year, according to Nikkei.
The site will also be available in a mobile version so people outside can access information about a restaurant and then decide whether to go for it or not.
Info
If you can read Japanese, you can download a PDF with details about the web site here.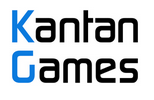 About Serkan Toto
I am the CEO & Founder of Kantan Games, Inc., a Tokyo-based game industry consultancy focused on the Japanese market. Please subscribe to updates on this site via RSS or Email.