The Japanese love Youtube, especially since the company fully localized its site a couple of weeks ago.
Casio recently introduced a new digital camera of its Exilim series (EX-S880) which lets you upload videos automatically to the video sharing site. It is already available in the west as well (namely in the US and Europe).
Casio calls the special function "Youtube Capture video mode" (640×480 pixels, 30fps, MPEG-4 video). It enables users to circumvent Youtube's uploading procedure through an application delivered with the camera.
PC World tested the digicam this Wednesday and came up with a mixed review. Apparently, it is a must-get for Youtube maniacs only.
But I don't think it is a bad idea since development of the software sure wasn't that complicated. I wouldn't be surprised to this feature in future releases of other makers as well.
Here you can see the Ex-S880 in action:

If you can't see the video, please click here.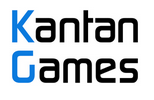 About Serkan Toto
I am the CEO & Founder of Kantan Games, Inc., a Tokyo-based game industry consultancy focused on the Japanese market. Please subscribe to updates on this site via RSS or Email.