Japanese toy and entertainment giant Bandai released a new product past Friday.
With this gadget -which is basically just a special kind of USB stick- parents can make sure their kids do not surf "dangerous" web sites anymore. The stick is 9 centimeters long and is called "Pasokon Kids Key" (Pasokon is the Japanese abbrevation of the term "Personal Computer"). It costs 3,480 Yen (30 USD).
Pictures of the device can be found here (descriptions in Japanese only). Its design features Disney characters like Mickey Mouse and Winnie the Pooh. Disney is very popular in Japan, too.
After inserting the key, the PC will change into a "kids mode". Children then can access the Internet only through a specially designed portal. Actually the whole OS is simplified, i.e. less and bigger buttons are displayed.
The so-called "i-Filter" makes sure kids only access sites viewed suitable for them. It is free for use for the first 90 days after which a small monthly fee is charged.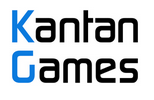 About Serkan Toto
I am the CEO & Founder of Kantan Games, Inc., a Tokyo-based game industry consultancy focused on the Japanese market. Please subscribe to updates on this site via RSS or Email.