In terms of speed, Japan clearly boasts the best Internet structure in the world. The median download speed over here is 61 mbps per second. Even Web wunderkind South Korea is trailing with 46 mbps. The number for the USA is staggering: 2 mbps (!), according to a recent report in the Washington Post.
The newspaper even fears that in the future Americans will have a very hard time catching up with broadband service in this country which is backed by strong political support.
Japanese IT and telecommunications giant KDDI now makes use of Japan's web infrastructure. The company announced Tuesday it will introduce a new service allowing customers to burn DVD contents which are downloadable from the Internet.
KDDI calls this concept "DVD Burning Service" (*cough*). The tentative starting page will change tomorrow. As of now, it only features a video explaining the new service in Japanese (click the big button on the bottom).


Contents include movies, Anime and TV drama shows. Prices will vary and start from just 500 Yen (4,36 USD/3,08 Euro).
KDDI will start the service tomorrow with 1,000 foreign and Japanese titles. The company said they plan to offer 5,000 titles by the end of March 2008.
To promote their new service, KDDI teamed up with Warner Bros. Japan (Japanese only) amongst others. Customers can download WB movies for a special discount price until the end of October 2007.
This might work not only because of the fast Internet connections in Japan. DVD prices in this country are obscene. Compared to the USA or Germany, you pay at least double the money.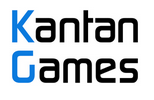 About Serkan Toto
I am the CEO & Founder of Kantan Games, Inc., a Tokyo-based game industry consultancy focused on the Japanese market. Please subscribe to updates on this site via RSS or Email.