Well, KDDI's DVD service is now online.
Users outside Japan are blocked out. I registered for the service but as a movie and DVD fan, I will probably never need it.
Downloading DVDs might be interesting for Japanese customers in rural areas with no rental shops though.
Anyway, let me show you how the service works in 3 steps.
Step 1:
Check out the following screenshot of the starting page.

The flash-based center of the starting page features the "Tsunagari Mappu" which means "connection map". If you click on one of the covers, you reach step 2.
Step 2:
In the next page, you can see alternative movies similar to the one chosen in step 1. If you are still happy with the title chosen, you can click on the button in orange under the DVD's cover on the right.

Step 3:
The final page features movie details like length, staff, cast etc. The usual stuff.

Full Metal Jacket costs 1,029 Yen (9 USD/6,30 Euros) to download. The normal retail price of this particular title is 3-4 times higher. However, depending on how long you rent the movie, rental fees are about half the price.
In addition, you have to download the KDDI DVD Burning software. It is free but a hassle nonetheless.
It will be interesting to see if Japanese customers like this concept especially in the light of KDDI being the first company in Japan to come up with this idea.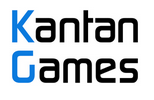 About Serkan Toto
I am the CEO & Founder of Kantan Games, Inc., a Tokyo-based game industry consultancy focused on the Japanese market. Please subscribe to updates on this site via RSS or Email.