Japan is a leading producer of TVs. Everyone knows that. Also, everyone heard a lot of marketing bla-bla in the last years about "merging technologies", "bridging digital gaps in the living room" and, of course, browsing the web on TVs. Obviously, this will be the case one day.
And Japan might be on the forefront of this development. And people here really mean it. In September, a high definition video-on-demand service was launched on the Japanese web TV site acTVila (Japanese only). acTVila is backed by the Japanese government, Sony, Matsushita, Sharp, Hitachi and Toshiba.
Screenshot: acTVila home page



Yahoo aims for HD TV
Now, Yahoo Japan is aiming specifically at the HD TV market. The company plans to launch an Internet portal designed for display on HD televisions as early as this Japanese fiscal year (ending March 31st, 2008).
Yahoo is working together with electronics giant Sharp on "Yahoo! HD for AQUOS" for big-screen TVs in "full HD"(1.980×1.080 resolution).
I saw a demonstration myself at CEATEC in Tokyo 2 weeks ago. The companies displayed selected content from Yahoo Japan's web site on a Sharp Aquos HD-TV. The content could be browsed smoothly by using an Aquos remote controller.
Now, displaying photos, maps, restaurant info etc. from Yahoo Japan's own web site on a large TV screen might make sense but it doesn't sound too sexy (for screen shots and technical mumbo jumbo, please click here).
However, this is only a first step. In an obvious second move, Sharp and Yahoo will add video distribution to the service later. Does this mean Japanese users will be able to watch Joost on their HD-TVs soon?
The companies are also hinting at integrating social networks and instant messaging as a third step! As of now, its unclear if this plan includes Yahoo-only services like Yahoo 360 or if there will be Facebook or MySpace in HD.
Interesting prospects but I am not sure if users want to browse the web on their TV sets in the first place. However, Yahoo Japan, Sharp and those technology-crazy Japanese people: This is one combination that might work. Accordingly, Yahoo Japan plans to acquire no less than 1 million users per month by the end of next year. I will keep you posted on this topic.
Yahoo Japan rules the Japanese internet
In Japan, Yahoo is by far the most popular web site. Some people even claim Yahoo Japan is the Japanese internet.
The company is controlling some 65% of the search market here. The Yahoo portal had 41.1 million uniques in August 2007 while Google Japan only had 30.9 million. The ROC in the last 5 years is 43% annually on average. Sales climbed 47% to 1.8 billion USD last year and profits surged a whopping 59% annually since 2001.
Interestingly, Japanese telecommunications giant Softbank holds 41% of Yahoo Japan while Yahoo itself controls 34% and is thus a minor shareholder!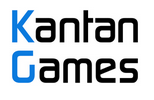 About Serkan Toto

I am the CEO & Founder of Kantan Games, Inc., a Tokyo-based game industry consultancy focused on the Japanese market.
Please subscribe to updates on this site via RSS or Email.