Some noteworty (business) news from the Japanese Internet scene in the last days:
1)
The Japanese equivalent to NASDAQ, the JASDAQ opened its NEO market last week. Click here for the English press release (PDF).
NEO is aimed at start-ups featuring cutting-edge technology only. JASDAQ also accepts companies operating at a loss if they think the technology behind them is appropriate.
Ubiquitous Corp., a maker of communications software for Nintendo's wildly successful portable game system DS (amongst others), is the first company listed on NEO. Their shares soared from 100,000 Yen to 400,000 Yen on the first day!
2)
Skype collaborates with Excite Japan (website is Japanese only). Yes, Excite is very much alive over here!
Skype has 5 million users in Japan and is apparently not happy with that number. By this cobranding deal, the company said on Tuesday this week it hopes to double the number of customers.
Skype worked with Japanese web heavyweight Livedoor (Japanese only) and chose Excite as their next Japanese partner because of their impressive user base of 24 million (!).
3)
Disney will launch cell phone services in Japan beginning spring 2008. Although Japan has its own anime and manga culture, Disney is VERY popular over here. The company will lease telecommunications networks from Softbank Mobile which is the No. 3 in the Japanese cell phone market.
Moreover, Disney said it wants to design their own handsets based on their popular characters. Also, Disney cartoons will be available for download exclusively for subscribers. The company seems to be bullish about Japan: It hopes to attract 1 million subscribers!
3G cell phones are standard in Japan but not in the US. This reason was cited by Disney when the company gave up similar plans in their home country in September this year.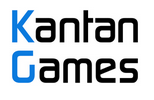 About Serkan Toto
I am the CEO & Founder of Kantan Games, Inc., a Tokyo-based game industry consultancy focused on the Japanese market. Please subscribe to updates on this site via RSS or Email.