Scientists at the Biomedical Engineering Faculty (web site is Japanese only) of Tokyo's Keio University (which happens to be my university) have developed a method which enables disabled people to control avatars on the Internet with their minds!
The project team is lead by Keio University associate professor Junichi Ushiba (web site is partly Japanese).
Electrodes attached to a person's head and connected to a computer turn thoughts into actual movement by avatars. The project focused on Second Life (a short take on Second Life is here).
The experiment turned out to be a success (OK, otherwise they wouldn't have shown it to the world). Probands can walk, shop and set up businesses in Second Life! No keyboard or mouse is needed.
I have seen machines in the USA which enable paralyzed people to type emails by using their brains but nothing like this new concept. I am not a biomedical engineer but I think the Japanese method is much more sophisticated.
More information and a movie can be found here. The project team's site is Japanese only but the movie is interesting to watch even if you can't understand the language.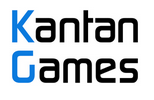 About Serkan Toto
I am the CEO & Founder of Kantan Games, Inc., a Tokyo-based game industry consultancy focused on the Japanese market. Please subscribe to updates on this site via RSS or Email.