We all know how it works: Somebody smuggles a video camera into a movie theater, tapes it off the screen and uploads it on a torrent site, Emule, Winny (a Japanese P2P system) or wherever and anybody can download the file later.
In my opinion, Japanese people tend to refrain from illegal downloading. That doesn't mean it isn't happening but I feel the problem is bigger in the US and Europe.
Yesterday, Japanese TV network and relentless innovator NHK and Mitsubishi Electric presented a new system to prevent distribution of counterfeit video material over the Internet. The companies hope their jointly developed watermark technology will enable movie producers to trace illegal copies of their products on the Internet.
If someone copies moving pictures, the camera will tape watermarks embedded in the source material at the same time. Those signals are invisible to the human eye but allow copyright holders to identify their stolen works online by using specially designed software.
NHK and Mitsubishi said stolen material can even be traced even if a part of an image is put on the web! Moreover the system makes it even possible to trace at which cinema and at which time the illegal copy was made. Not bad!
This is not the first time some company claims it has the ultimate weapon to combat online piracy.
However, especially NHK is a power not to be underestimated. NHK is not only Japan's public TV station but also a pioneer in broadcasting technology.
For example, NHK is currently developing "Super-Hi-Vision" which is supposed to succeed HD-TV in 2025. The Super-Hi-Vision format with a resolution of 7,680 × 4,320 pixels is four times as wide and four times as high (!) as HD-TV…
So one can expect this new technology to work in one way or the other.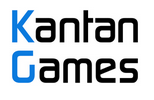 About Serkan Toto
I am the CEO & Founder of Kantan Games, Inc., a Tokyo-based game industry consultancy focused on the Japanese market. Please subscribe to updates on this site via RSS or Email.