Yesterday I attended a Tokyo2point0 event in Omotesandou/Tokyo for the first time. Tokyo2point0 is a social network set up by Tokyo-based Englishman and IT fanatic Andrew Shuttleworth. However, members of this community also meet in real life on a regular basis.
You can sign up directly on the site itself, go to Tokyo2point0's Facebook group or get some information on Mixi.
The event yesterday focused on networking and three presentations two of which were hold mainly in English. I really hope all Japanese people in the room understood everything (I couldn't talk to all of them to "check" their language skills).
1) Zooomr.com
Zooomr.com is the name of a rather famous web service which is regularly featured on sites like Techcrunch or Mashable. In its simplest form, Zooomr is a photosharing site. After the event,I talked with Kristopher (the founder and CTO) on Skype and he told me they are not competing with companies like Flickr.
Why? Zooomr in my opinion heavily focuses on social network aspects. Moreover, the site seems to offer more functions than Flickr or other similar products (i.e. Zipline which is kind of an Instant Messenger!), is translated into 16 languages and designed very mobile Internet-friendly (VERY important in Japan).
Also, Zooomr is essentially a JAPANESE web service. The HQ is located in Shibuya, Tokyo and all key people (including Kristopher himself) are based in Japan!
Kristopher also talked about "OpenTransit" which is essentially an open source routing navigation engine for Web Developers. Very cool idea. I hope we can see some great products coming out of that!
Here is the video of Kristopher's presentation (direct link):

2) TheArtistsWeb
Chris Kirkland gave an interesting presentation about his e-commerce platform "The Artists Web". On the site artists from all backgrounds can sign up for a certain yearly fee, set up their own web site (gallery) and then are able to sell their works online to buyers from all over the world. What is sold is not a tangible product but electronic files that can be printed out later.
Chris told me prints are selling particularly well. There are over 27,000 works of art online at the moment!
The company is run from England and Japan with Chris being the owner and based here in Japan.
He also shared his experiences with Facebook and the way they handle developers of FB applications. Bittersweet stories;). Chris is a pretty busy guy: He also runs a gaming network called "The Sentence Game" which almost 30,000 users subscribed to. Wow!
For more information, check out his video (direct link):

3) Firefox 3
The launch of Firefox 3 is not exactly Web 2.0-related but Gen Kanai's presentation and demo was very interesting nonetheless.
Gen is director of Marketing at Mozilla Japan and passionate about pushing Firefox in the Japanese market. Actually he also was responsible for setting up the new Mozilla China (Chinese only) office in Beijing (more on that here).
You can see his cool presentation here (direct link):

Also, please check out Gen's personal site. His blog (written in English) is excellent!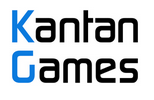 About Serkan Toto

I am the CEO & Founder of Kantan Games, Inc., a Tokyo-based game industry consultancy focused on the Japanese market.
Please subscribe to updates on this site via RSS or Email.