Japan is the second biggest economy in the world, has a population of 128 million and can be proud of its vibrant and innovative Internet market.
However, there is not even a handful of blogs in English covering the Japanese Internet scene.
Just a couple of days before I set up Tokyotronic, Blognation Japan started with my friend Robert Sanzalone as editor. Also, there is Chris Salzberg who together with Hanako Tokita takes care of the "Japan section" at Global Voices, regularly covering the VERY active blogosphere in this country. Robert Cawte's NextWeb Japan and venture capitalist Shin Fukushige's from the inside, looking in are other recommended blogs.
New blog "Asiajin"
However now, Asiajin joined the mission of bringing the latest developments on the Japanese Internet to the public. Asiajin means "Asian people" in Japanese. This blog actually follows a broader approach by covering Asia as a whole and not only Japan – a very good idea!
Asiajin is run by Japanese star programmers Shunichi Arai of Mellowtone (his impressive CV in English can be found here) and Akky Akimoto who is active over at Cyboze. Information on Akky (in English) can be found here. More editors are expected to join in the near future.
Although the blog is officially launched today there is a lot of information to be found already. So please make sure to check it out.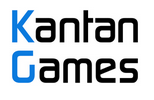 About Serkan Toto

I am the CEO & Founder of Kantan Games, Inc., a Tokyo-based game industry consultancy focused on the Japanese market.
Please subscribe to updates on this site via RSS or Email.