I regularly speak with a lot of Japanese IT experts and insiders personally: software developers, programmers, IT company owners, web designers, bloggers etc.
Regardless of the size of the companies they are working for (some are self-employed) I am constantly impressed about their openness when they talk to me. Usually, they have very critical views on the Japanese IT (software) industry as a whole.
The bottom line is usually this:
From a global perspective, Japan's software industry is weaker than it has to be. For example, there is no web service coming from Japan which people worldwide use.
Basically I agree with this diagnosis. Especially the second statement is true.
You could probably multiple dissertations about this topic. However, a couple of very interesting articles about the current status quo of the Japanese IT industry I stumbled upon sum up major critical points I have heard over the last months.
I believe these articles are worth a read for my Japanese readership as well. The emphasis lies on the factor that counts the most: the professionals working in the IT industry.

1) Newsweek (December 10, 2007 issue)
"Why Apple Isn't Japanese" is the title of an article in a recent issue of Newsweek International edition. Worth a read although the author puts emphasis on the hardware side.
Essentially the author argues that Japan is falling behind in the global technology race because of out-dated corporate administration systems, lack of innovation, political incompetence and a disconnect of universities and the industry.
He cites Docomo's failure to globally launch its proprietary mobile Internet technology i-mode as an example.
2) JapanInc (Spring 2007 issue)
James Mok, a graduate of Stanford University, is writing an interesting piece on why the Japanese enterprise IT sector can be regarded as relatively weak in his eyes: "My struggle at the Frontline of Japanese Enterprise IT".
Mok's main question:
"Why have Japan's strengths and its competitiveness in manufacturing not been extended to the Enterprise IT industry?"
His analysis is very deep and deserves special attention because of his working in this very industry in Japan himself.
3) JapanInc (November/December 2007 issue)
In his second article for JapanInc, James Mok asks "How the Japanese IT Industry Destroys Talent".
This is a huge problem for Japan's IT industry. Mok cites a Nikkei Computer survey according to which 70% of all IT people in this country think negatively about their working conditions.
Again, Mok delivers a thought-provoking analysis of the industry and points out why in the current situation even the most skilled Japanese IT engineers can't fully put their potential to good use.
4) Various articles written in Japanese
A reader of my blog (an IT industry insider) pointed me to a couple of articles written by Japanese IT engineers working in this country (sorry, Japanese only).
In these articles/survey results (1,2) and blog postings (1,2) which are (relatively) new some harsh criticism comes to light. The blog postings and surveys are partly connected and refer to each other content-wise.
The surveys reveal that (web) software developers are getting significantly lower salaries than other professional categories. They also have lower chances of getting into highly-paid positions.
One of the bloggers begins his article by writing "日本のIT業界は救いようがない。: Nihon no IT gyoukai wa sukui you ga nai." which translates to "The Japanese IT industry cannot be saved." However, the writer stresses he specifically refers to the system integrator industry (system integrators or "SIer" as an abbreviation in Japanese-English).

Multi-layered topic

Indeed, there is not only ONE software industry but many layers and sub sectors existing within that field. The situation in Japan's game industry is vastly different from the one producing enterprise software, for example.
And there is a high number of talented and powerful programmers in Japan as well of course. For example, the programming language Ruby (on which Ruby on Rails is based) was invented in Japan by Yukihiro "Matz" Matsumoto.
Moreover, some star entrepreneurs do exist in Japan, most notably the members of the 76ers generation (nanaroku sedai: ナナロク世代). All of them are born in or around 1976. These IT-savvy turned company owners include "celebrities" like
– Kasahara Kenji (31, billionaire and President of Japan's No. 1 SNS Mixi)
– Naito Yuki (29, President of web service company Drecom)
– Tanaka Yoshikazu (30, President of SNS GREE)
– Kondo Junya (31, President of web service company and geek heaven Hatena)
and a few others.
As said above, I could write on and on about this very complicated topic. Please keep in mind within the scope of this posting I can only provide my readers with a very rough (and surely incomplete) overview of selected mega trends in the Japanese IT industry.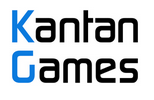 About Serkan Toto

I am the CEO & Founder of Kantan Games, Inc., a Tokyo-based game industry consultancy focused on the Japanese market.
Please subscribe to updates on this site via RSS or Email.