Yesterday I attended the Get Firefox Video Award Show (Japanese only) in Azabu, Tokyo. The aim of the event was to promote Firefox in Japan. So far, my favorite browser conquered a 16% share of the market in this country.

(all pictures in this posting courtesy of my friend Thor Asmund)
Mozilla received over 100 video clips from artists from all over Japan. I am not an artist but I would say the overall quality was very good!
This video called "The Night" (done by an artists group called Pantograph from Kanagawa Prefecture) won the Grand Prix (direct link):

The 3 gentlemen on the right are the proud winners:
The videos which won in other categories (like CG/Anime) can be viewed here.
Very artsy atmosphere
The event itself and the venue (Club SuperDeluxe) were really cool but unfortunately, not too many people from the IT industry were there. As expected, Joi Ito was absent. I would have liked to talk to him.
Gen Kanai who is Director of Marketing at Mozilla Japan was the MC and did a great job:
By the way, Gen mentioned that Mozilla organized a similar event last year in the USA. Although entries were accepted from all over the world not one single video reached American shores from Japan or Asia! After seeing the quality of the works yesterday I can say this is a real shame.
PS
Thor uploaded some more photos of the award show here.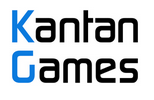 About Serkan Toto
I am the CEO & Founder of Kantan Games, Inc., a Tokyo-based game industry consultancy focused on the Japanese market. Please subscribe to updates on this site via RSS or Email.