Google is the world's No. 1 search engine but here in Japan, Yahoo is the undisputed king – not only for Internet search but also as a very comprehensive portal.
Today it came to light Google Japan will cooperate with Japan's leading telecommunications company and cell phone carrier NTT Docomo. In fact, NTT Docomo is the world's biggest mobile communications company. In Japan, the wireless market is clearly dominated by DoCoMo. The company served more customers in 2006 (51.1 million) than KDDI (25.4 million) and Softbank Mobile (15.2 million) combined!
So Google Japan's choice is not too bad and the Shibuya-based subsidiary surely has the pocket money to get a deal like that financed. The Tokyo Stock Exchange liked Docomo's idea. Docomo shares rose to a five-months high today!
In detail, Docomo plans to integrate Google's search engine, scheduling service, Gmail and other Google functions into its i-mode mobile Internet services.
That's not all. NTT Docomo is part of the Open Hand Set Alliance of Google's Android open source platform for the development of software for handsets. While the integration of Google services into i-mode is scheduled for this spring, Docomo aims at introducing a mobile phone based on Android in the second half of 2008. For example, joint development in the area of localized store information and navigation on mobile phones is planned.
Yahoo Japan is dominant also on handsets
i-mode users can already access Google search with their handsets. My guess is that Google will be featured more prominently on and in Docomo's handsets. For example, my Japanese handset features a "Y!" button with "Y" standing for Yahoo. After pressing it, I am connected to the Internet: The starting page is Yahoo Japan…
So maybe one day there will be a "G" button on Japanese phones and Google can finally conquer this difficult market here 😉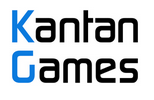 About Serkan Toto
I am the CEO & Founder of Kantan Games, Inc., a Tokyo-based game industry consultancy focused on the Japanese market. Please subscribe to updates on this site via RSS or Email.