Did you ever wonder how your name is spelled in Chinese characters (called Kanji)? Writing it in Katakana (the Japanese alphabet) was yesterday. Now you can "Kanji it" very easily with Kanji-Fandom (website is completely in English).
This nifty and fun new web site (very minimalistic/Google-like) was just released and is still in beta. One of my readers pointed me to this service.

Just type in your name in the text box and the system automatically retrieves multiple Kanji characters which are connected to your gaijin name;).
For the default name "Michael Jordan" the result page looks like that:

You can choose from a list of Kanji and compose your own combination. The Kanji name can then be altered in various ways, commented on, rated etc.
For "Michael Jordan", the automatic recommendation looks like this:

It also explained what the Kanji means. In Jordan's case: Dance, Kick, Length and Group. Aptly named indeed ;).
Company Info
Kanji-Fandom is offered by B3United, a Tokyo based web company actually specialized in mobile solutions. For example, they provide the search engine for Chaku-Uta. Chaku-Uta is the wildly successful music download service from KDDI (Japan's No.2 mobile phone carrier serving over 25 million customers!).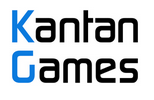 About Serkan Toto
I am the CEO & Founder of Kantan Games, Inc., a Tokyo-based game industry consultancy focused on the Japanese market. Please subscribe to updates on this site via RSS or Email.