As many people know, it is true that Japan is a big and beautiful country with a rich cultural heritage. Even a metropolis Tokyo has its nice places. I am kind of affiliated with the German embassy here in Tokyo and from what I hear Japan doesn't do a really good of promoting the country in Europe. Well, I can't say from here.
Now, a new social network called "Japaaan" was just recently established to do something very interesting: Unearthing Japan's nicest places which are yet unknown particularly to foreign visitors! So if you are an individualistic traveler who is interested in seeing Japan's hidden touristic treasures you should join the network. Families are welcome as well.
Signing up is free and done in 30 seconds. I am a member already ;).
Picture: New SNS "Japaaan"

My friend Yuki Naotori (CEO of web startup 7ns) created "Japaaan" in liaison with www.japan-hopper.com.
In detail, the network is a platform for people who are interested in travel destinations which are not accounted for in printed guides like "Lonely Planet" or on the usual travel web sites. This can include i.e. "hidden" onsen (Japanese hot springs), ryokans (Japanese inns), temples, remote villages, unknown sightseeing spots etc.
Gaijin and Japanese people are equally welcome to share their insider tips online.
Online AND offline plans
The activity is not only reduced to online discussions though. It is planned to actually travel to certain places together and document the experience. Later videos, pictures etc. of the trips would be posted on the web site.
I think this non-profit project is a cool idea. If you are interested, please join "Japaaan" here or through www.japaan.org.
There will be a first offline kickstart-meeting in a restaurant in Tokyo on January 9th. Everyone interested is cordially invited. Please visit the web site for details and make sure to let the webmaster know of you attendance as fast as possible so seats can be reserved.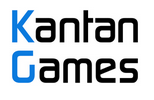 About Serkan Toto
I am the CEO & Founder of Kantan Games, Inc., a Tokyo-based game industry consultancy focused on the Japanese market. Please subscribe to updates on this site via RSS or Email.