Following up on my recent article about Japan's top 50 web sites, I now decided to publish what is probably the only hit list in English covering this country's most popular blogs in detail. As you may know, Japan is THE country of bloggers with some sources claiming there are more blogs written in Japanese than in English (!).
The following list is based on information from Technorati which is the world's most influential search engine for blogs. All blogs are Japanese only but I added a short description in English to all of them. Also I converted the Japanese title into Romaji (the Latin alphabet) whenever necessary.
The rank is decided by the number of blogs on the Internet which include a link to the blog in question. That means for example that Technorati will add one link count to all blogs on the following list after crawling my blog and this article.
Without further ado, here are Japan's Top 50 blogs (according to Technorati Japan, accessed January 4th, 2008-Japanese time):
1. GIGAZINE ブレーキをかけられず暴走する車を複数の監視カメラがとらえる
("GIGAZINE Breeki o kakerarezu bousou suru kuruma o fukusuu no kanshi kamera toraeru")
Tech and geek blog
7,147 links from other blogs on the web to this blog
2. Gizmodo Japan(ギズモード・ジャパン), ガジェット情報満載ブログ
("Gizmodo Japan (Gizumoodo Japan) gajetto jouhou mansai burogu")
Blog about the newest electronic gadgets (Japanese version of Gizmodo)
4,684 links
3. Engadget Japanese
Blog about the newest electronic gadgets (Japanese version of Engadget)
4,458 links
4. にゅーあきばどっとこむ
("Nyuu akiba dotto komu")
Otaku blog
4,024 links
5. アキバBlog(秋葉原ブログ)
("Akiba Blog (Akihabara burogu)")
Otaku blog
3,171 links
6. しょこたん☆ぶろぐ
("Shokotan☆burogu")
Official blog of Japanese super idol and otaku dream girl Nakagawa Shouko
2,922 links
7. Nネタフル
("NNetafuru")
Tech blog
2,812 links
8. Garbagenews.com
Tech and geek blog
2,156 links
9. 404 Blog Not Found
Japanese coder Dan Kogai's personal blog
1,906 links
10. Yahoo!ブログ ★彡次男坊にゃ虐待弁当&ダンナは倦怠期弁当=逆切れギャク弁!★彡
("Yahoo!burogu ★彡Jinanbou nya gyakutaibentou&danna wa kentaikibentou=gyakugire gyakuben! ★彡")
Blog about lunch boxes (!)
1,746 links
11. らばQ
("RabaQ")
News blog
1,744 links
12. レオナルド・ダ・ヴィンチの旅日記
("Reonarudo da Vinchi no tabi nikki")
Blog about Leonardo da Vinci (!)
1,553 links
13. 若槻千夏のブログ『マーボー豆腐は飲み物です』 Powered by アメブロ
("Wakatsuki Chinatsu no burogu 『Maaboudoufu wa nomimono desu』 Powered by Ameburo")
Official blog of Japanese TV personality Wakatsuki Chinatsu who gave up blogging recently
1,534 links
14. MOON PHASE 雑記
("MOON PHASE gikki")
Otaku blog
1,314 links
15. 眞鍋かをりのココだけの話 powered by ココログ
("Manabe Kaori no koko dake no hanashi powered by Kokorogu")
Official blog of Japanese TV personality and idol Manabe Kaori
1,270 links
16. TechCrunch Japanese
Japanese version of the world's most influential Tech blog
1,253 links
17. P O P * P O P 世界のニュースをクオリティ重視で
("P O P * P O P Sekai no nyuusu o kuoriti juushi de")
News blog
1,195 links
18. まんたんウェブ (アニメ・マンガ・ゲーム) 毎日jp(毎日新聞)
("Mantan web (Anime・Manga・Geemu) Mainichijp (Mainichi Shimbun)")
Blog about anime, manga and games
1,150 links
19. *ホームページを作る人のネタ帳
("*Hoomupeeji o tsukuru hito no netachou")
Internet design and programming blog
1,099 blogs
20. 夕刊フジBLOG
("Yuukan Fuji BLOG")
News blog specifially targeted for males
1,032 links
21. 百式(100SHIKI.COM) 世界のアイディアを今日も明日も明後日も
("Hyaku shiki(100SHIKI.COM) Sekai no aidia o kyou mo ashita mo asatte mo")
Tech blog
1,023 links
22. IDEA*IDEA 百式管理人のライフハックブログ
("Hyaku shiki kanrinin no raifuhakku burogu")
Tech blog (similar to #21)
1,013 links
23. メディアファージ事業部 ブログ
("Media faaji jigyoubu burogu")
Official blog of IT and media company Crypton
966 links
24. ガチャピン日記
("Gachapin nikki")
Blog of wildly popular Japanese children's TV character Gachapin
945 links
25. 竹原慎二 オフィシャルブログ
("Takehara Shinji ofishiaru burogu")
Offical blog of former boxer Takehara Shinji
940 links
26. 小太郎ぶろぐ
("Kotarou burogu")
Otaku blog
914 links
27. 新垣 結衣オフィシャルブログ
("Aragaki Yui ofishiaru burogu")
Official blog of one of my favorite super idols: Aragaki Yui
908 links
28. まこという名の不思議顔の猫
("Mako to iu na no fushigigao no neko")
Blog centered on (strange-looking;)) cats
891 links
29. Yahoo!ブログ ごんざえもんの館
("Yahoo!burogu Gonzaemon no kan")
Otaku blog
847 links
30. Life is beautiful
Japanese coder Nakajima Satoshi's personal blog
829 links
31. FPN 新規事業とイノベーションを考えるビジネスニュースコミュニティ
("FPN Shinkijigyou to inobeeshon o kangaeru bijinesu nyuusu komyuniti")
Business blog
812 links
32. 日刊サイゾー, マスコミの裏を読む!体制の裏をかく!!
("Nikkan Saizou, masukomi no ura o yomu! Taisei no ura o kaku!!")
Otaku news blog
769 links
33. ルーブログ|ルー大柴オフィシャルブログ『TOGETHER』
("Ruu burogu|Ruu Ooshiba ofishiaru burogu 『TOGETHER』")
Official blog of comedian Lou Oshiba
768 links
34. SlashGear Japan
Blog about the newest electronic gadgets (Japanese version of Slashgear)
751 links
35. 池田信夫 blog
("Ikeda Nobuo blog")
IT and economics blog written by renowned university professor Ikeda Nobuo
750 links
36. 忍之閻魔帳
("Shinobi enmachou")
Game and movie blog
729 links
37. Yahoo!ブログ ジャブログに散る!
("Yahoo!burogu Jaburogu ni charu!")
Official blog of Ryuichi Ogata, member of Japanese boy band w-inds
709 links
38. Geekなぺーじ インターネット技術メモ
("Geek na peeji intaanetto gijutsu memo")
Geek and programmers blog
695 links
39. ◆めっつぉ Intermezzo
("◆Mettsuo Intermezzo")
Tech, game and geek blog
690 links
40. きくちPの音組収録日記 フジテレビ
("KikuchiP no otogumi shuuroku nikki Fuji terebi")
Blog about production at major Japanese TV network Fuji
676 links
41. うちの3姉妹~マンガで見る今日の出来事~
("Uchi no 3shimai~manga de miru kyou no dekigoto~")
Blog about 3 manga siblings
661 links
42. Google Japan Blog
Google Japan's company blog
652 links
43. きっこのブログ
("Kikko no burogu")
Blog by Japanese hair stylist Kikko (!)
638 links
44. phpspot開発日誌 PHP/Ajax/JavaScript/CSS等の最新技術情報をお届け
("phpspot Kaihatsu nisshi PHP/Ajax/JavaScript/CSS nado no saishin gijutsu jouhou o otodoke")
Internet programming blog
625 links
45. DesignWalker
An L.A.-based Japanese web designer's blog
614 links
46. 小倉優子のこりん星のお食事って? powered by ココログ
("Ogura Yuuko no korinsei no oshokujitte? powered by kokorogu")
Official blog of ultracute super idol and alleged alien life form Ogura Yuko
609 links
47. 佐藤健のOfficial Blog
("Satou Takeru no Official Blog")
Official blog of Japanese actor Sato Takeru
608 links
48. 茂木健一郎 クオリア日記
("Mogi Kenichirou kuoria nikki")
Official blog of Japanese multi talent Ken Mogi (his English blog is here)
602 links
49. モModern Syntax
("Mo Modern Syntax")
Private blog by the founder of Japanese blog service "Blogpeople"
595 links
50. Lifehacking.jp
Geek blog
591 links
There are a lot of blogs from celebrities in the top 50, aren't there? You can view Technorati America's Top 100 blogs here for a comparison.
For an excellent resource about Japan's blogosphere in English make sure to check out Global Voices Online's Japan section.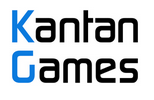 About Serkan Toto
I am the CEO & Founder of Kantan Games, Inc., a Tokyo-based game industry consultancy focused on the Japanese market. Please subscribe to updates on this site via RSS or Email.