Mixi is the quasi-standard when it comes to social network usage in Japan (read more in my Mixi-review).
Japan's second largest social network is called GREE. There is no information in English available about GREE online. That means outside Japan almost no one knows about this Web site even though MILLIONS of people are using it (mobile and Web version). So I decided it is time for a write-up to present this service to Non-Japanese speakers.
I will review GREE in the following order:
I) General Info
II) Starting Page
III) Functions and Features
IV) Business Model
V) Opinion
I) General Info
Gree, Inc. currently employs 74 people in its HQ in Tokyo. The name GREE is derived from a sociological concept named "Six degrees of separation".
The company published a press release last month claiming they have over 3 million users now. Impressive, but still a far cry from Mixi's userbase of well over 12 million. Both services started operations in Japan at about the same time.
GREE's president Yoshikazu Tanaka is 30 years old and founded the company in 2004 (!). Before, he was responsible for operating Rakuten's auctions operations.
Click here for a detailed statistic on details how GREE clearly trails Mixi in the Japanese SN market.
II) Starting Page
GREE's top page is rather minimalistic as you can see from the JPEG below for which I translated key items:

III) Functions and Features
GREE is an invite-only service like Mixi.
In essence, GREE offers the following functions:
– blogs
– photo albums
– video uploads
– messaging system
– forums
– reviews
etc.
What's more interesting is GREE's mobile version. The service is called "au GREE" for KDDI's carrier "au". The company invested 31 million USD in July 2006 to develop a mobile version of the Web site. Softbank and DoCoMo customers know it as "GREE mobile". Mobile GREE is "integrated" into the Web version so that PC-only users are able to interact with handset-only users if necessary.
au GREE in particular proved to be a huge success. Its user base passed one million in July 2007 (information from the latest official press release related to this number).
What's the difference between the mobile and the Web version?
For example, – besides the usual features – au Gree users can send each other html-rich emails (called "decoration-mail"), play games based on flash and get their fortunes told. Click here for screenshots.
However, there is also a mobile version of Mixi which is even more successful. No Japanese Web company would dare to offer a PC-only service!
IV) Business Model
GREE makes money in the following ways:
– advertisements
– affiliate links to online shops
– premium accounts
A GREE premium account costs 315 Yen/month (2.80 USD/1.90 Euros). Premium users get 1 GB of storage for uploading videos and pictures and unlimited Email storage. Moreover, users can keep provisions if the products they reviewed are purchased after clicking an affiliate link.
V) Opinion
GREE can keep up with Mixi as far as basic features and functions are concerned.
The huge marketing pull with which Mixi managed to conquer the Japanese SN market is the decisive reason for GREE being a distant second.
Another reason is to be seen in GREE's design and usability approach. The Web site has a business-like, rather "cold" feel to it. Not exactly like LinkedIn or Xing obviously but Mixi somehow exudes more fun and looks more casual.
GREE doesn't do anything terribly wrong but suffers from the "The winner takes it all"-law pertinent to a lot of Web 2.0 services. That is why in my opinion it will be VERY hard for GREE to enjoy a Mixi-like success in Japan in the near future.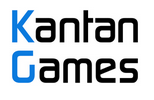 About Serkan Toto
I am the CEO & Founder of Kantan Games, Inc., a Tokyo-based game industry consultancy focused on the Japanese market. Please subscribe to updates on this site via RSS or Email.