I had the pleasure of attending two IT/Web industry-related events in Tokyo on Wednesday.
1) UltraSuperTube Vol. 2
The UltraSuperTube Vol. 2 party was well attended. It was organized by Tokyo-based interactive agency UltraSuperNew.
The company also celebrated its first anniversay (Congratulations, Mike!) on this occasion. I went to the venue (SuperDeluxe in Azabu) at about 11 pm and saw/listened to Vanilla Ice's infamous "Ice Ice Baby" video (amongst others) which was streamed on multiple big screens from Youtube.
The whole event basically centered on the idea of throwing a party for people from the IT, art and media world in Tokyo using Internet videos as a background. The audience was well mixed (gaijin and Japanese).
I thought it was cool but had to leave pretty early. Attendance was free.
2) ICA Japan New Year's Party
The ICA Japan (International Computer Association) party was REALLY packed. The ICA Japan is considered to be one of the most important technology and business-related organizations in Japan.
I can confirm this, judging from the many people I had the pleasure of speaking with. The overwhelming majority of attendees had a business background: IT company owners, Marketing managers, Business development managers, consultants, sales people etc. etc. So the party was particularly interesting for me.
Unfortunately, Japanese people were a little underrepresented in my opinion. It is beyond my understanding why a Japanese IT/Web company would not send someone to attend a party of that scope and importance. The party was an excellent platform to expand a company's network, get new ideas and speak with competitors and potential clients. The same goes for any gaijin-run company from the technology sector.
At the very least, you get to converse with high-profile people, enjoy good food and a bit of entertainment. Many gaijin spoke Japanese very well so that the language barrier shouldn't be considered a problem.
Attendance cost 6,500 Yen. I really liked the venue (Club 57 in Roppongi).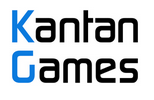 About Serkan Toto
I am the CEO & Founder of Kantan Games, Inc., a Tokyo-based game industry consultancy focused on the Japanese market. Please subscribe to updates on this site via RSS or Email.