Jig is the name of a genuine Japanese Internet software product, a mobile web browser. There is also an English version available which is very welcome. The best point: For overseas customers the usage of jig is completely free!
A few days ago, Taisuke -who is CEO and CTO of the Tokyo-based company of the same name- demonstrated jig to me personally. And I really liked it!
Jig is actually "just" a proxy browser. The Java application reshapes web sites designed for PCs so that they can be displayed on mobile phones. When installed on a handset, (almost) any given web site can be surfed via the "jig browser mouse". The so-called mouse is actually an arrow which users can scroll across web pages and click on items with.
Video: The jig browser in action (direct link and more videos)

The application supports three views: original PC mode (PC view is taken over without modifications), mobile mode or overview (the web site is shrinked to a single screen on the handset). Tabbed browsing is possible. All three major Japanese mobile phone carriers are supported.
Moreover, jig offers mini-applications called jiglets. These include an RSS-reader, a digital clock, a scheduler and many more. It is also possible to install a mailer jiglet with which you can handle PC mail. Jiglets can be developed by the users themselves as well!
Users can also view Flash videos, WMA and WLV files on their handsets.
Downloading the full browser application costs 630 Yen a month (5.80 USD/4 Euros) or 6,000 Yen a year (55.50 USD/38 Euros). It is also possible to install a slimmed-down version for half that price or download a trial version for free. The overseas version is completely free!
Active company
Jig has been around since 2003 and is now competing with other mobile browsers such as Opera Mini and Skyfire.
The company is really active in improving its services. For example, jig won an award at the "Global Mobile Content Awards" held in Korea in 2007 for its "jig movie" application which enables users to view streaming videos (i.e. live content and movies) on their mobile phones. Last December, Yahoo! Japan decided to include a technology developed by jig to include in their mobile widget service "Yahoo! Desktop".
Not bad at all. It is good to see a Japanese company being in such a good position in a very interesting market.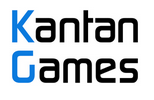 About Serkan Toto
I am the CEO & Founder of Kantan Games, Inc., a Tokyo-based game industry consultancy focused on the Japanese market. Please subscribe to updates on this site via RSS or Email.