Last week, CNET Japan held a Tech venture contest and a total of 10 companies were awarded with prices. The event drew a lot of attention in the Japanese web and IT world.
Companies awarded which have an English website (unfortunately only three do):
– Community Engine
(development of network middleware and applications among other things)
– Utagoe
(broadcasting service)
– Enigmo
(online video commercials through collaboration with consumers, their Rollmio service is available in English)
Companies which offer information in Japanese only:
– Niwango
(operation of i.e. Nico Nico Douga online video platform (my review))
– PTP
(digital TV recording service)
– i-Broadcast
(mobile platform for videos and photos)
– Entermotion
(mobile marketing)
– aucfan.com
(online auction services)
– J-Magic
(face recognition for mobile devices)
– Cirius
(mobile ads)
More information on the winners is available on Akihito Fujii's blog. Akihito-san is working for Sun Microsystems Japan and thankfully provides a detailed write-up about Tech venture 2008 in English (part 1, part 2).
He also acted as a judge for the contest.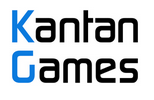 About Serkan Toto
I am the CEO & Founder of Kantan Games, Inc., a Tokyo-based game industry consultancy focused on the Japanese market. Please subscribe to updates on this site via RSS or Email.