Japan's biggest social network and blogging platform Mixi (boasting a user network of over 13 million people, my review) caused a huge stir some days ago when it announced a shocking move. The company of the same name plans to take away all content to be found on its website from its users. Who is the beneficiary? Mixi itself!
Effective April 1st, Mixi members will have to comply with completely revamped Terms of Use.
In detail, the measure includes the following consequences:
– there is no compensation for users in any form
– the measure will be implemented with retrospective effect, meaning all content generated by users before April 1st, 2008 will also become property of Mixi (!)
– Mixi takes full control of all contents (the users lose all rights)
– the measure involves content such as blog articles, comments, BBS postings and even private messages sent within the Mixi system (!)
– not only textual content is affected, but also pictures and images
– all contents can be modified, distributed, sold and translated by Mixi
In addition, members remain legally responsible for any content generated on the platform!
Outcry in the Japanese public
This audacious move is probably unparalleled in the web world anywhere and demonstrates totalitarian tendencies. As Mixi is not only Japan's biggest SN but also a wildly popular blog platform, it is no exaggeration to say it became almost a part of life of many Japanese people. Consequently, Mixi aims at exploiting a huge treasure trove full of content!
Japanese bloggers and media have identified one major motive for Mixi's announcement which is -of course- money. As Mixi is listed in the Tokyo Stock Exchange, the company is obviously under pressure to improve financial numbers, the level of monetization and growth. This also explains Mixi's recent decision to expand into China which will most likely fail (as did Cyworld's try to tap the European market from Korea this week).
As a reaction to the flood of complaints, Mixi already announced it considers revising the original plan to change the Terms of Use. If they push through their announcement, I will delete my account even though I am not really a hard user of the service.
In the light of this, Facebook's botched Beacon initiative is dwarfed in terms of arrogance. One can only hope that no other social network will have the guts to treat member data, sensitive information and user-generated content in such a ludicrous manner.
Note:
This posting is a modified version of a guest article I wrote for German web industry blog zweinull. You can read my article here.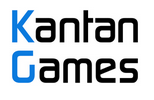 About Serkan Toto
I am the CEO & Founder of Kantan Games, Inc., a Tokyo-based game industry consultancy focused on the Japanese market. Please subscribe to updates on this site via RSS or Email.