I was invited to take part in the so-called "Venture Beat Monthly Networking" party in Harajuku/Tokyo on this past Wednesday. The event is organized by a couple of influential IT organizations such as CNET Japan or IBM Japan. Hisashi "Sam" Katsuya from the latter company hosted the event. By the way, IBM employs over 25,000 people in Japan!
Although the entrance fee was a whopping 6,000 Yen, I was positively surprised by the high "quality" of the party. So this was my first but certainly not last time attending it.
I found the following points very interesting:
– the venue was filled with "high-profile" people such as CEOs, presidents
– as expected, I haven't met any people with "just" a technical background (some of the company big men were engineers though)
– the atmosphere was very relaxed, casual and inviting
– Japanese entrepreneurship in the IT sector is very much alive
– it was very easy to network so the party does deserve its name
From a foreigner's perpective, I found it remarkable that I was joined only by two more of my kind during the event.
Below you can find some pictures I made during the party. You can find the "official" blog article on the report written in Japanese here (and I am mentioned in it ;)).
Pictures: Venture Beat Networking Event March 2008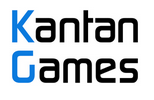 About Serkan Toto
I am the CEO & Founder of Kantan Games, Inc., a Tokyo-based game industry consultancy focused on the Japanese market. Please subscribe to updates on this site via RSS or Email.