Last Wednesday, I attended an event at the Tokyo 21 c Business Club in Marunouchi focusing on the relatively fresh Japanese web service iknow! (link leads to an English page).
iknow! is marketed as a social learning web service for Japanese users interested in studying English. On the site, teachers can connect to students and students can interact with each other to improve their English skills. However, that's not all.
In fact, iknow! is a full-fledged web site featuring TONS of functions which are useful also for completely individual training: dictations, vocabulary tests, quizzes, brain stimulation games etc. When the service launched in October last year, I was actually VERY impressed with its high quality and the team is working on improving and expanding iknow!.
Cerego, the US-based company running the service uses, chose "learning technologies" as its slogan. In fact, Cerego's CEO Eric Young told me several scientists were hired to make sure iknow! is being developed in Japan based on the most current methodologies of learning and teaching languages.
The event itself centered on the main functions iknow! offers to users and a Q&A which followed after the presentation. Eric and Andrew Smith Lewis (CEO of Cerego Japan) answered several questions from the audience which included iknow! users who were not from the web industry or press. I found that very cool!
The language education industry in Japan is a multi-billion dollar business. I am eager to see how iknow! will try to monetize its service in the future. Although Cerego employs a huge team, iknow! is completely free at the moment! The CEOs said the main focus at the moment is to attract as many users as possible.
And the initial numbers are more than impressive: According to information given during the presentation, 100.000 users are currently registered. This service is going to be a huge success, I am sure!
Pictures: iknow! event at Tokyo 21c Business Club (click to enlarge)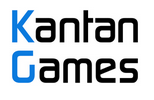 About Serkan Toto
I am the CEO & Founder of Kantan Games, Inc., a Tokyo-based game industry consultancy focused on the Japanese market. Please subscribe to updates on this site via RSS or Email.