300 people attended what is sure to be one of the biggest get-togethers of bloggers in Akihabara, Tokyo's (no: the world's) geek paradise, yesterday. I took part as the only gaijin in the room ;).
The 3-hour conference which is named "スタート×キッカケ×ブログ" ("start x chance x blog") was perfectly organized by Japanese staffing and recruitment company Pasona Tech.
The presentations and panel discussions were held completely in Japanese by a total of 9 high-profile bloggers, two of which I know personally. Topic-wise, the event was centered on different aspects of writing popular blogs: reasons, motivation, hints, problems, how is blogging connected with the speakers' jobs etc.
The conference was divided into three sections (please note that all following links are in Japanese):
Session 1:
Presentation by Chika Watanabe (blog)
Session 2:
Panel discussion led by Motohiko Tokuriki (blog)
Panelist: Hiroumi Mitani (blog)
Panelist: Jin Uehara (blog)
Panelist: Waren Oshou (blog)
Session 3:
Panel discussion led by Takamichi Horikawa (blog)
Panelist: Etsuo Ohashi (blog)
Panelist: Masatake E. Hori (blog)
Panelist: Mitsutoshi Masuda (blog)
Pictures: Blogger event in Akihabara, April 19th, 2008 (click to enlarge)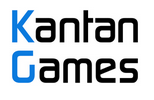 About Serkan Toto
I am the CEO & Founder of Kantan Games, Inc., a Tokyo-based game industry consultancy focused on the Japanese market. Please subscribe to updates on this site via RSS or Email.