I guess there is no doubt that in a couple of years, the link between Television and the web will be much stronger than it is now.
Here in Japan, TV sets featuring direct Internet access are expected to be sold as early as next year. In preparation of this move, manufacturers and web TV providers are currently trying to agree on a common technical standard. Their obvious aims are to avoid making end customers decide between different solutions and getting into a format "war".
Makers like Sony and Matsushita are on the forefront of the hardware side whereas the Internet service providers include companies like acTVila (some info from me about acTVila and web TV in Japan can be found in an earlier post).
It is remarkable (at least in my view) that
a) this development is almost not covered in Non-Japanese language
b) the Japanese companies involved are trying to come to an agreement as early as next month
and
c) they are likely to call on the International Telecommunications Union to make the "Japanese way" the global standard.
Let's see if this will happen!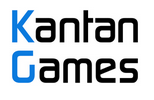 About Serkan Toto
I am the CEO & Founder of Kantan Games, Inc., a Tokyo-based game industry consultancy focused on the Japanese market. Please subscribe to updates on this site via RSS or Email.