Following the tokyo2point0 event the day before yesterday, I took part in the Yet another Perl conference (aka YAPC Asia) in Tokyo today. The event which will go on for one more day is taking place on the Tokyo Institute of Technology campus in Ookayama.
The YAPC Asia is a HUGE conference: A gathering of 500 Perl enthusiasts (and people like myself), with dozens of presentations and various side events.
Just have a look at this picture I took to get an impression of the size of the YAPC. This is one of several halls on the campus the organizers secured for holding the presentations.

By the way: Today at the conference dinner, Akky Akimoto introduced me to his buddy Dan Kogai, a Japanese uber-geek considered to be this country's god of programming. That was really cool!
For more information on the event, please read the article my friend Shunichi Arai (another famous engineer) wrote for Asiajin. Shunichi-san promised to follow-up with pictures tomorrow (my pathetic photograph above doesn't do the event justice).
What I particularly liked about the event is its VERY high level of internationalization. A large portion of the presentations were held in English, there is an official blog in English and at least all essential info material is also not Japanese only. This is a very unusual and commendable decision.
The high number of gaijin taking part in the conference was really striking. In my view, Japan needs even more high-profile events like this to get itself on the map of global IT!
I will also attend the second day of the conference tomorrow. Let's have a chat if you see/recognize me.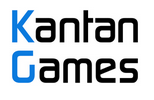 About Serkan Toto
I am the CEO & Founder of Kantan Games, Inc., a Tokyo-based game industry consultancy focused on the Japanese market. Please subscribe to updates on this site via RSS or Email.