The YAPC Asia in Tokyo ended yesterday. Unfortunately, I couldn't attend (and try to understand as a Non-Techie) all presentations: I was simply too busy.
Next year, I will be there again (here is my former post on the event).
On Monday, I will be attending the JUI 2008 conference in Tokyo (Javascript User Interface). My friend Yusuke Kawasaki and his employer, Japanese powerhouse RECRUIT, are the main drivers. behind the event.
Yusuke told me the number of registrants already exceeded the 100 mark even though the JUI 2008 was brought to life in a hurry and is the first conference of its kind. It will take place in the RECRUIT office building in Ginza.
These are the main speakers. Some high-profile engineers will be there:
– Paul Bakaus – http://ui.jquery.com/
– "amachang" – http://d.hatena.ne.jp/amachang/
– "inucara" – http://inucara.net/
– "iandeth" – http://iandeth.dyndns.org/mt/ian/
For registration and more info, please visit Yusuke's blog (in English). The JUI 2008 Facebook group is here.
My report on the event can be found on Asiajin.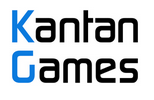 About Serkan Toto
I am the CEO & Founder of Kantan Games, Inc., a Tokyo-based game industry consultancy focused on the Japanese market. Please subscribe to updates on this site via RSS or Email.