Japanese web and telecom giant Softbank and China-based B2B platform Alibaba are collaborating. 65 percent of Alibaba Japan will be owned by Softbank, the rest by Alibaba's parent company. The companies are investing 20 million USD into the joint venture.
There are over 1 million products registered on Alibaba Japan at the moment. The site boasts 75,000 Japanese members.
The new company will be lead by CEO Makoto Koyama. Japan's richest and Softbank's big man Masayoshi Son is going to be a director.
The official press release in which the joint venture was announced the day before yesterday can be found here (Japanese).
In my view, it is about time something happened in the B2B web space in Japan. After all, this is the country of companies: According to the Japanese Ministry of Trade, Economy and Industry 4.7 million SME are registered in Japan!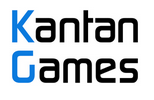 About Serkan Toto
I am the CEO & Founder of Kantan Games, Inc., a Tokyo-based game industry consultancy focused on the Japanese market. Please subscribe to updates on this site via RSS or Email.