I attended a huge IT industry event in Tokyo this week, which actually included three "mini expos" in one:
– Business Blog & SNS World 08
– Virtual World Conference & Expo 2008
– Linux World Expo / Tokyo 2008.
The event took place at Tokyo Big Sight, a huge exhibition center on Tokyo's strangely futuristic island Odaiba.
The "Virtual World" event was strong on the conference part but "Asia's biggest expo on virtual worlds" was actually very, very small in my view. There were just a few booths, mostly offering Second Life-related stuff. I personally think this will change after/if the concept reaches the mainstream.
Philip Rosedale, CEO and founder of Linden Lab (Second Life) was there (his first time in Japan) and we had a nice chat – cool guy.
Below are some pictures I took during the event. Also make sure to read Robert Cawte's article (his company, Tokyo-based web start-up esynapse, co-sponsored the whole expo).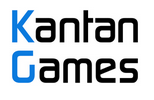 About Serkan Toto
I am the CEO & Founder of Kantan Games, Inc., a Tokyo-based game industry consultancy focused on the Japanese market. Please subscribe to updates on this site via RSS or Email.