The main trigger for my establishing this blog last year was the ridiculously small amount of information I could get about the Japanese web industry in English at that time. Asiajin (which I am co-authoring) followed suit and improved the situation dramatically, now boasting over 1.800 RSS readers.
Now, my China-based friend Gang-Lu initiated a project which he dubbed OpenWeb Asia. Gang is Director for Business Development Asia at Netvibes. He also has his own blog in English, which covers the Asian web scene (Mobinode).
OpenWeb Asia is essentially a network of premium blogs written in English that deal with IT, Tech and web stuff coming from Asia. Naturally Asiajin and Tokyotronic are represented already ;). A total of 15 blogs are centralised on OpenWeb Asia already. This is a very good idea and I blame myself for having been to slow to come up with this idea before Gang did ;).
A conference is also planned for the near future.
Click here to read Gang's official announcement.
Super-blog ReadWriteWeb covered the launch of OpenWeb Asia just yesterday.
This is the Facebook group Gang set up for OpenWeb Asia.
The OPML file (15 blogs) can be downloaded here.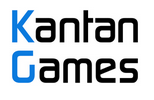 About Serkan Toto
I am the CEO & Founder of Kantan Games, Inc., a Tokyo-based game industry consultancy focused on the Japanese market. Please subscribe to updates on this site via RSS or Email.