The 4th Ultrasupertube event, organized by Tokyo-based creative agency, UltraSuperNew, took place last Wednesday in Azabu, Tokyo.
The event's concept:
Submit a couple of cool videos you would like to see projected on the big screen during the event at the venue (a place called SuperDeluxe). And it will happen!
I went there late (around 11 pm or so) and may have missed a lot of the action, but it was still fun.
Find some photos of the event below.
Credit for all pictures in this posting goes to Michael Sheetal, UltraSuperNew Inc.!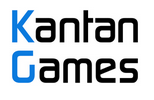 About Serkan Toto
I am the CEO & Founder of Kantan Games, Inc., a Tokyo-based game industry consultancy focused on the Japanese market. Please subscribe to updates on this site via RSS or Email.