Offered by Dwango, Nico Nico Douga is, without a doubt, the craziest video platform in Japan. It's competing with YouTube in Japan and actually generates revenue. But what exactly is Nico Nico Douga:
One of the most spectacular success stories in the Asian web market is currently being written by Nico Nico Douga ("smiling videos"), a video sharing platform from Japan. As one of the country's most visited sites, it still trails the Japanese version of YouTube. But Nico Nico is catching up very quickly.
The site, which is available only in Japanese and requires registration to view videos, managed to attract nearly 6 million registered users since its launch in January 2007. The number of users of the mobile version exceeded the 1.2 million mark in March this year. Nico Nico racks up around two billion page views per month. The site is estimated to carry one twelfth of Internet traffic in Japan. Google Trends for Websites doesn't break out YouTube properties, but it does show Nico Nico to be attracting about as many visitors as Veoh does worldwide (about 1.4 million on a daily basis, see chart below).
– read the rest in my article on TechCrunch:
Video Comments The Japanese Way (Nico Nico Douga)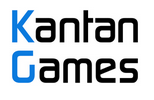 About Serkan Toto
I am the CEO & Founder of Kantan Games, Inc., a Tokyo-based game industry consultancy focused on the Japanese market. Please subscribe to updates on this site via RSS or Email.