My 3rd article on Techcrunch is now online, this time I blogged Mixi. The Japanese version can be found here on Techcrunch Japan, the French version on Techcrunch France. A blogger published an unofficial Chinese translation.
Although the company is worth $1 billion, almost no one outside Japan knows about it (my earlier reports). I am hoping the coverage on Techcrunch will improve that situation to some extent.
The Washington Post also put it up.
Please digg the article here – only if you like it, obviously ;).
On a (slightly) similar note, I will be attending the Techcrunch 50 conference in San Francisco this year. The event takes place from September 8-10 (tickets are still available here). Please contact me in case you would like to meet up for some Japanese Tech talk ;).
As always, please make sure to also follow my articles on Crunchgear (on Japanese technology, gadgets and subculture) and – last not least Asiajin – (on the Japanese web industry).
Thank you for your support!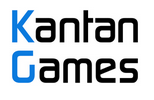 About Serkan Toto
I am the CEO & Founder of Kantan Games, Inc., a Tokyo-based game industry consultancy focused on the Japanese market. Please subscribe to updates on this site via RSS or Email.