OK, not of all these people were VCs. Some of them are also presidents of web companies. And we were not really in the woods but in the amazingly beautiful Fukui prefecture, hometown of Taisuke Fukuno. All this under the umbrella of Venture Beat, to my knowledge the most influential network in Japan's web industry.
Taisuke is CEO and CTO of mobile browser company jig.jp (my earlier report) and organized the whole trip (which was invitation-based). Hisashi "Sam" Katsuya, the leading figure of the Japanese VC scene and mover and shaker in Japan's web industry (employed by IBM Japan), co-organized the event.
We traveled to Echizen, a town 530km west of Tokyo. And what can I say, the trip (last Friday to Saturday) was totally awesome!
Friday:
– Radio interview in Japanese with Tannan FM Radio, a radio station based in Echizen
– Drinking 😉 plus dinner
Saturday:
– Sightseeing at Eiheji Zen Temple, one of the biggest and oldest in Japan (founded in 1244!)
(the coolest temple I have ever seen)
– Tour of the Fukui Spectacle Museum
– Tour of the jig.jp R&D offices (very American-style)
– Tasting of "Born" sake and tour of the sake "factory", personally lead by the charismatic CEO Mr. Kato who actually delivered a one-man show
(Born from Fukui is widely regarded as Japan's best sake and also served in Japan's equivalent of Air Force One)
– Tour of Shimizu, a spectacle manufacturing company
– Spectacle shopping at Tanaka Gannkyou
– Tasty and BIG tonkatsu for dinner
In case you might wonder: Fukui is known in Japan for its glasses.
I can totally recommend Fukui to tourists who want to see a piece of the "real" Japan, outside the big cities. Food, people, pace of life: Everything there seemed different to me.
Again, the trip was really great and I want to go there for a second time in winter.
Katsuya-san blogged the trip – in Japanese, but his pictures and descriptions are WAY better than mine ;). The reports and photos on the Venture View blog: 1,2,3,4 and 5.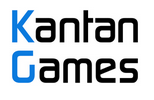 About Serkan Toto
I am the CEO & Founder of Kantan Games, Inc., a Tokyo-based game industry consultancy focused on the Japanese market. Please subscribe to updates on this site via RSS or Email.