Google Japan is only the No. 2 in Japan's lucrative search market, trailing the country's biggest website, Yahoo Japan. But it now wants to win in Japan through boosting its mobile search:
Google may be the leader in the worldwide search engine market, but in Nippon, it has some catching up to do: In 2007, Yahoo Japan saw a whopping 76% of the nearly 350 billion search engine and portal-related pageviews registered in the country, clearly outperforming Google Japan (second with 5.4%, according to Nielsen Japan). More recently, ComScore shows that in July, Yahoo Japan had ten times as many monthly pageviews (21.9 billion versus 2.2 billion for Google Japan) and nearly twice as many monthly unique Japanese visitors (46 million versus 26 million).
The Japanese web market is just too big to be shrugged off: The country boasts one of the highest Internet penetrations worldwide (74%, compared to 70% in the USA), a $5.7 billion online advertising market (out if one estimated to be worth $45 billion globally) and is ranked No. 3 in terms of total web population (94 million, about as many as Germany and the UK combined).
– read the rest in my article on TechCrunch:
Google's Strategy In Japan: Avoid Yahoo And Take Over The Mobile Web First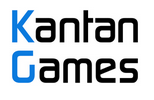 About Serkan Toto

I am the CEO & Founder of Kantan Games, Inc., a Tokyo-based game industry consultancy focused on the Japanese market.
Please subscribe to updates on this site via RSS or Email.