Today and yesterday, Joi Ito's Tokyo-based Digital Garage held the New Context Conference, an event which (at least for this year) took over the place of a relevant conference for the local web industry (instead of the Web 2.0 Tokyo, which was canceled).
The conference slogan was "Open Networks come to life – post Web 2.0", with celebrities like Joi Ito (CEO of Creative Commons, investor, entrepreneur etc.), Loic LeMeur (CEO of Seesmic), Reid Hoffman (founder of LinkedIn but video/Skype only), Lisa Sounio (CEO of Dopplr), Natsuno Takeshi (the father of Docomo's imode system) and many more attending.
My god, Tetsuya Mizuguchi, ex-Sega mastermind and now CEO of Q Entertainment) was there and I could see him live. That alone was awesome!
And I think it's great that Digital Garage managed to get all these outstanding web celebrities to come to Japan (yet Reid Hoffman appearing via video only was disappointing) – and the event was totally free for attendees!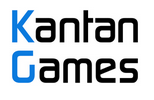 About Serkan Toto
I am the CEO & Founder of Kantan Games, Inc., a Tokyo-based game industry consultancy focused on the Japanese market. Please subscribe to updates on this site via RSS or Email.