I know I am a tad late (cough, cough) but better late than never: Many thanks again from my side and in the name of Peter Ha for coming to the TechCrunch/CrunchGear Tokyo meetup on February 3 (Japanese version of the meetup notes is here).
Thanks also to Umihiko Namekawa and Nob Takahashi from TechCrunch Japan for being of great help during the meetup (TechCrunch Japan wasn't directly involved in the event though).
The "casual event" turned out to be much bigger than expected with over 100 guests coming in on very, very short notice. Sorry that not everyone could get on the guest list. I will try my bestest to make sure that in the future, we announce events like this earlier!
Here are some pictures (Flickr'd, I didn't have time to take pics or eat!).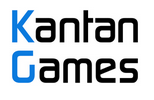 About Serkan Toto
I am the CEO & Founder of Kantan Games, Inc., a Tokyo-based game industry consultancy focused on the Japanese market. Please subscribe to updates on this site via RSS or Email.