Slightly off-topic, but here is the link to a column I wrote on Japan's robot industry I wrote for the journal of the American Chamber of Commerce in Japan:
Excerpt:
Over one million industrial robots are currently toiling around the world, most of them in Japan. There are 295 of these mechanized workers for every 10,000 manufacturing Japanese – a robot density almost 10 times the world average, more than triple that of the U.S. (84) and nearly six times more than Europe (50).
Whereas robots in the West are mainly used for industrial and military applications, they have long found their way into the fabric of Japanese society. Some prototypes can even prepare sushi and pancakes. Robots are also entertaining children, replacing pets and gathering oceanographic data in the form of mechanized snappers.
KEIKO, a female humanoid, simulates neurological disorders for students at Gifu University's Graduate School of Medicine. HAL-5, a robot suit sold by Tsukuba-based venture Cyberdyne helps paralyzed people walk by converting brain signals into motion. A Fuji Heavy Industries robot autonomously uses elevators to change floors and clean corridors in skyscrapers. The list could go on and on.
read the rest here.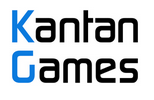 About Serkan Toto
I am the CEO & Founder of Kantan Games, Inc., a Tokyo-based game industry consultancy focused on the Japanese market. Please subscribe to updates on this site via RSS or Email.