Here is the link to a column on Japan's venture capital scene for the journal for the American Chamber Of Commerce in Japan.
Excerpt:
The adage "Nothing ventured, nothing gained" may just well describe in a nutshell the vicious cycle that the Japanese venture capital (VC) market seems to be entangled in.
Despite being the world's second largest economy, Japan's VC market can, at best, be described as fledgling when compared to that of the United States–and the year just passed, one best forgotten.
VC refers to private equity capital that institutional investors or wealthy individuals pump into promising startups, usually in the technology sector, with the aim of reaping a profit through a sale of the business, or an initial public offering (IPO).
IPOs account for 90 percent of yearly profits for Japanese VCs, but in the aftermath of the global credit crunch, Japan's equity capital market managed a mere 20 public listings in 2009–60 percent less than the year before, and the lowest level in decades.
– read the rest here.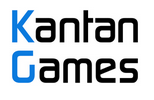 About Serkan Toto

I am the CEO & Founder of Kantan Games, Inc., a Tokyo-based game industry consultancy focused on the Japanese market.
Please subscribe to updates on this site via RSS or Email.