Here is the link to a column I wrote on foreign Internet startups in Japan for the journal for the American Chamber Of Commerce in Japan.
Excerpt:
There is one thing three of America's biggest web services—Ebay, MySpace and Facebook—have in common: Despite being household names in large parts of the world, almost nobody in Japan knows about them.
It's not that they (and many other foreign web startups) have never tried. After all, the Japanese online market is one of the most attractive in the world. With 100 million web users, the county's Internet population is the third largest on the planet (trailing only China and the U.S.).
And there's a lot of money to be made here, too. Take e-commerce, for example. The B2C e-commerce sector alone grew by 13.9 percent to $67 billion in 2008 on a year-to-year basis, according to the Japanese government. The country currently boasts about 10 web-related, high-cap companies that are listed on the Tokyo Stock Exchange.
Yet only a handful of foreign Internet startups have ever managed to gain significant market share in Japan, i.e. Yahoo, Google, Twitter, and Wikipedia.
– read the rest here.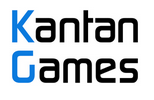 About Serkan Toto
I am the CEO & Founder of Kantan Games, Inc., a Tokyo-based game industry consultancy focused on the Japanese market. Please subscribe to updates on this site via RSS or Email.