Here is the link to a column I wrote on how Japanese electronics makers have overcome the financial crisis for the journal for the American Chamber Of Commerce in Japan.
Excerpt:
Japan's technology sector is currently in the process of transforming itself once again. But this time, there is no bubble economy to burst, no Y2K overhang presenting innovative perspective, and no dot-com bust to offer context and guidance. It's the global recession that has many of the country's tech companies at their postwar nadir.
And the iconic electronics brands, the epitome of corporate Japan, are ailing in particular.
In early 2009, industry experts watched in awe as Sony announced a radical restructuring program after the company projected its first annual operating loss since the mid-nineties.
It took months for Pioneer, a company that posted $9 billion in revenue just three years ago, to raise a relatively modest $360 million through an overseas stock offering. In fiscal 2008, one of Pioneers' top shareholders, Sharp, had to report its first net loss since it went public. Fujitsu even felt the need to call upon all of its employees to buy as many goods of their company as possible.
– read the rest here.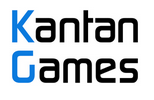 About Serkan Toto
I am the CEO & Founder of Kantan Games, Inc., a Tokyo-based game industry consultancy focused on the Japanese market. Please subscribe to updates on this site via RSS or Email.