Shake-up in Asia's e-commerce world today: Yahoo Japan and China's Taobao, have inked deal under which both services will link their shopping sites, allowing Chinese users to shop on Yahoo Japan and Japanese users to do the same on Taobao:
Yahoo Japan (Japan's biggest website) and Taobao (China's largest e-retailer) have agreed to launch a cross-border initiative under which both services will link their online shopping services starting June 1. Through the tie-up, Yahoo Japan and Taobao merchants will be able to sell products to buyers in each other's markets.
For that purpose, Yahoo Japan will launch a so-called China Mall in its shopping section, carrying about 50 million products from China (in Japanese language) right from the beginning. Taobao plans to initially offer about 8 million products from Japan-based merchants on "TaoJapan", a Chinese-language section on Taobao's homepage.
– read the rest in my article on TechCrunch:
Yahoo Japan And China's Taobao Announce Cross-Border E-Commerce Tie-Up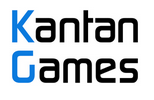 About Serkan Toto
I am the CEO & Founder of Kantan Games, Inc., a Tokyo-based game industry consultancy focused on the Japanese market. Please subscribe to updates on this site via RSS or Email.