DeNA brings Mobagetown (aka Mobage) to international users by way of iPhone. The company rolled out Mobage's iPhone version, dubbed MiniNation, yesterday:
Japan has two listed mobile gaming companies with a multi-billion US-dollar market capitalization, GREE ($2.7 billion) and DeNA ($4.2 billion), with both companies offering services in Japan only. But DeNA just yesterday rolled out MiniNation on the App Store, a social network for the iPhone based around games and avatars that targets a global audience.
MiniNation started out with a total of four (free) games in English [iTunes link], all of which are based on popular titles found on DeNA's Japanese social gaming portal, Mobage-town (which boasts 18 million members). The avatar system is already in place, and according to DeNA, the first four games (Bandit Nation, Mini Solitaire, Mini BalloonHunt and Mini NumberPlace) are just the beginning.
– read the rest in my article on TechCrunch:
Japanese Mobile Gaming Giant DeNA Goes Global With iPhone Social Network MiniNation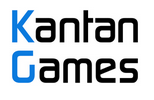 About Serkan Toto
I am the CEO & Founder of Kantan Games, Inc., a Tokyo-based game industry consultancy focused on the Japanese market. Please subscribe to updates on this site via RSS or Email.