Here is the link to a column I wrote on Japan's green energy sector for the journal for the American Chamber Of Commerce in Japan.
Excerpt:
When it comes to saving energy, Japan has a lot to teach other industrialized countries. The resource-poor nation was swept up in energy conservation fever right after the oil shocks of the 1970s, and managed to quickly turn into one of the world's "green" role models.
America, for example, leads the world in renewable energy capacity (in absolute terms), but has had trouble keeping pace. By some measures, Japanese companies use half as much energy per dollar of economic activity when compared with their counterparts in the U.S.
An average American household consumes about twice as much energy as a Japanese home. Despite its large economy, energy-thrifty Japan holds a respectable fifth place in the UN carbon dioxide emissions ranking (trailing the United States, China, Russia and India).
– read the rest here.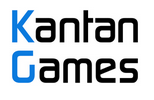 About Serkan Toto
I am the CEO & Founder of Kantan Games, Inc., a Tokyo-based game industry consultancy focused on the Japanese market. Please subscribe to updates on this site via RSS or Email.