Here is the link to a column I wrote on the race between Facebook Japan and Mixi for the journal for the American Chamber Of Commerce in Japan.
Excerpt:
A platitude often proffered regarding doing business in Japan is that pursuing a one-size-fits-all internationalization strategy mostly results in failure. History has shown that the relatively young Internet industry is no exception. A whole slew of globally successful Internet startups, especially from the U.S., tried to enter the Japanese market over the last few years—the vast majority packed up and left without ever looking back. In 2002, even online auction powerhouse eBay exited the world's third largest Internet nation, following two years of trial-and-error.
So far, Japan's web users have embraced just a handful of foreign Internet brands such as Yahoo, Google, and Twitter. Social networking services such as Facebook and MySpace, mega-popular in the U.S. and elsewhere, have largely been given the cold shoulder. Facebook, a mere online yearbook just four years ago, has emerged as the web's social networking juggernaut, now connecting well over 400 million members worldwide. The site has become so big so quickly that it seems to be just a question of time as to when it will overtake Google as the leading destination on the web.
The number of Facebook users in Japan, however, hovers at just one million, a far cry from the 20 million people who have flocked to the country's biggest social network, Mixi, so far. Facebook Japan has also been outpaced by Mobage-town and GREE, two social networks optimized for use with mobile phones, which count 18 million members each. The America-born site is iconic in regions as diverse as Germany, Taiwan, and Indonesia. So what makes Japan different?
Industry experts sometimes argue that the reason for Facebook's struggle in Japan is that social networking is a winner-takes-all business, and that the American startup was simply too late to market in Japan. In fact, Facebook started offering a translated version as late as 2008, giving the homegrown competitors a head start of four years (an eternity in Internet time). Adding to its late start, Facebook never adapted its design to Japanese interface tastes, refused to spend a single yen on marketing and never bothered finding a local partner. So, the reasoning goes, how could they truly expect to win in Japan with such an approach?
– read the rest here.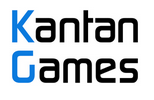 About Serkan Toto
I am the CEO & Founder of Kantan Games, Inc., a Tokyo-based game industry consultancy focused on the Japanese market. Please subscribe to updates on this site via RSS or Email.