Here is the link to a column I wrote on the success of the iPhone in Japan for the journal for the American Chamber Of Commerce in Japan.
Excerpt:
For years, Japan has been known as the world's leader in mobile technology. The country's cell phone makers still churn out over 100 super-advanced units per year, with almost every handset offering a wide array of flashy functions. Japan's 95 million mobile subscribers were the first to use their keitai (cell phone) to access the web, make payments, play games on the go, read e-books, and shoot videos with HD quality. The nation's multi-billion dollar mobile hardware market has always been almost exclusively in the hands of domestic players. Supported by strong ties to local carriers, Motorola, Nokia, Samsung and other foreign giants were fended off successfully for about a decade.
Sharp, Toshiba, Panasonic, and other makers had a good run until around 2008, when Japan's third-largest cell phone carrier, SoftBank, brought Apple's iPhone to Japan. The American "smartphone" not only took the once impenetrable Japanese mobile market by storm, it disrupted the industry as a whole. According to estimates, Apple has managed to sell well over three million iPhones in Japan so far, now boasting an impressive 72 percent of the domestic smartphone market.
The iPhone is now the nation's must-have personal companion, thanks to SoftBank's marketing acumen, the quality of the device itself, and (most importantly) the year-long complacency shown by domestic carriers and phone manufacturers in a continuously expanding, high-margin market.
– read the rest here.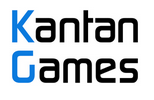 About Serkan Toto
I am the CEO & Founder of Kantan Games, Inc., a Tokyo-based game industry consultancy focused on the Japanese market. Please subscribe to updates on this site via RSS or Email.